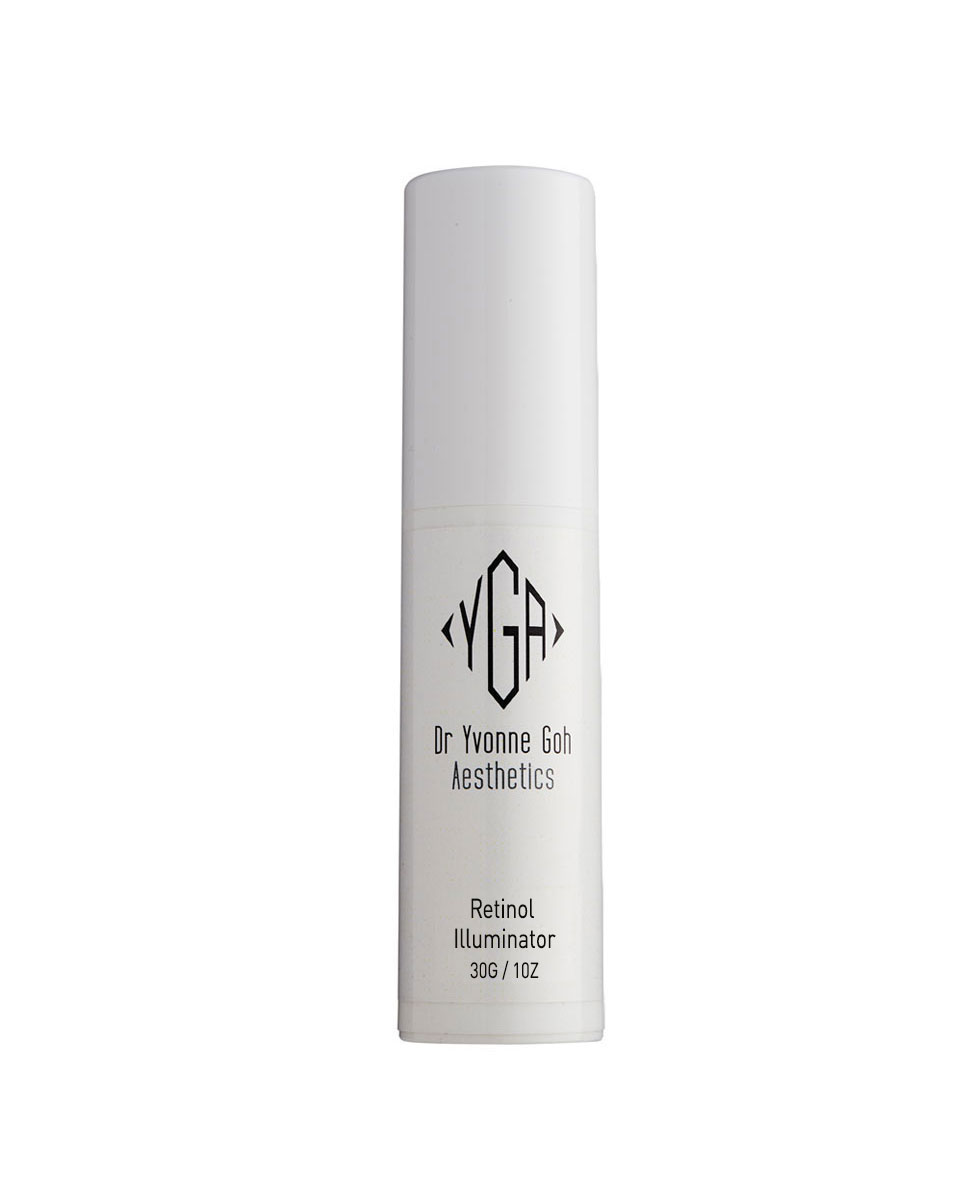 Retinol Illuminator
An advanced formulation containing retinol and botanical extracts which firms and enhances skin texture, improving the appearance of fine lines, aging and sun-damaged skin. Radiant, firmer and even coloured complexion is achievable without the irritation and skin peeling that is associated with the usual retinol products. A gentle blend suitable for aging skin sensitive to most vitamin A skin products.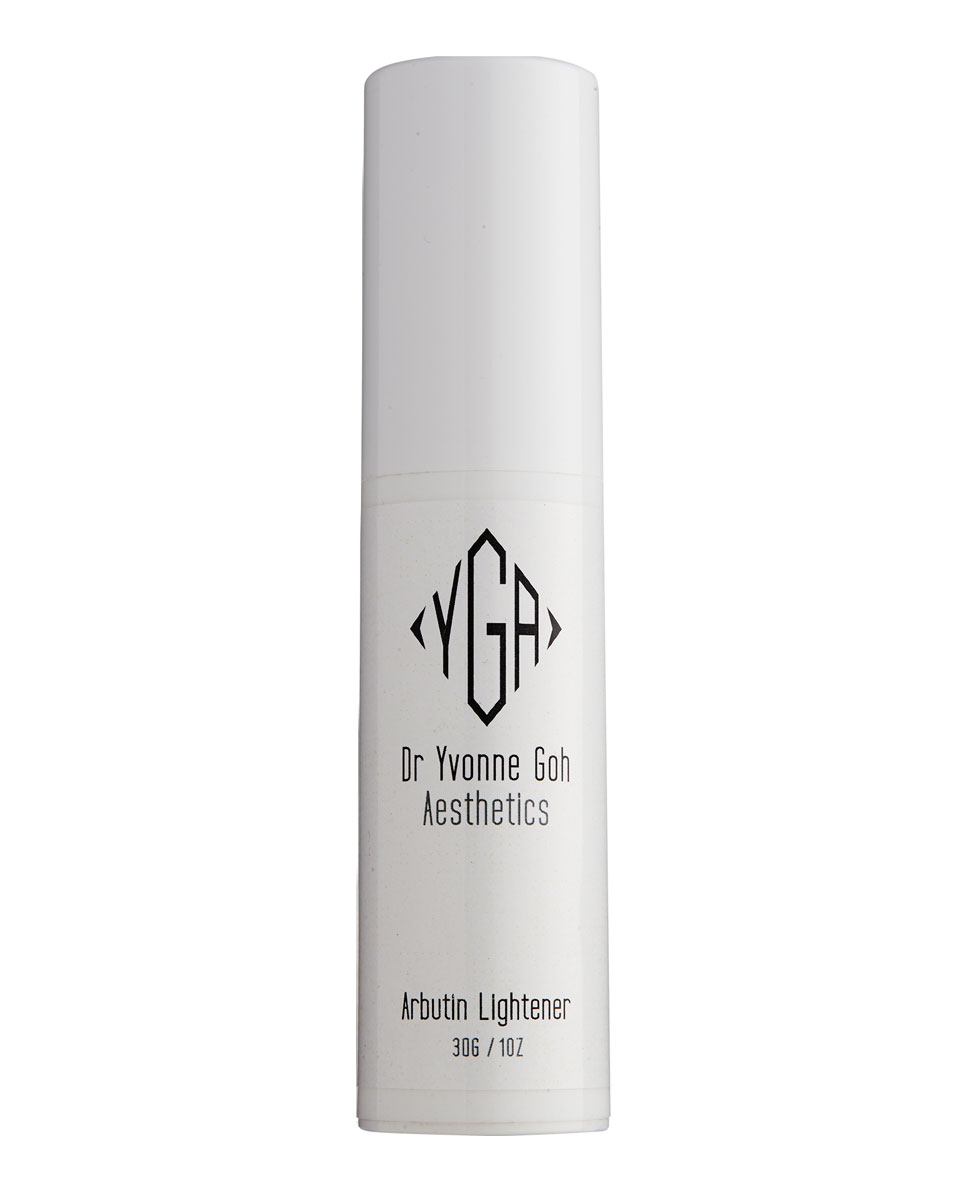 Arbutin Lightener
A moisturizing skin lightening cream with Arbutin, Hyaluronic Acid and plant extracts such as Licorice, Green Tea, Chamomile and Centella Asiatica extracts that help to achieve brighter and silky smooth skin. This non-greasy cream is readily absorbed upon application without extra shine.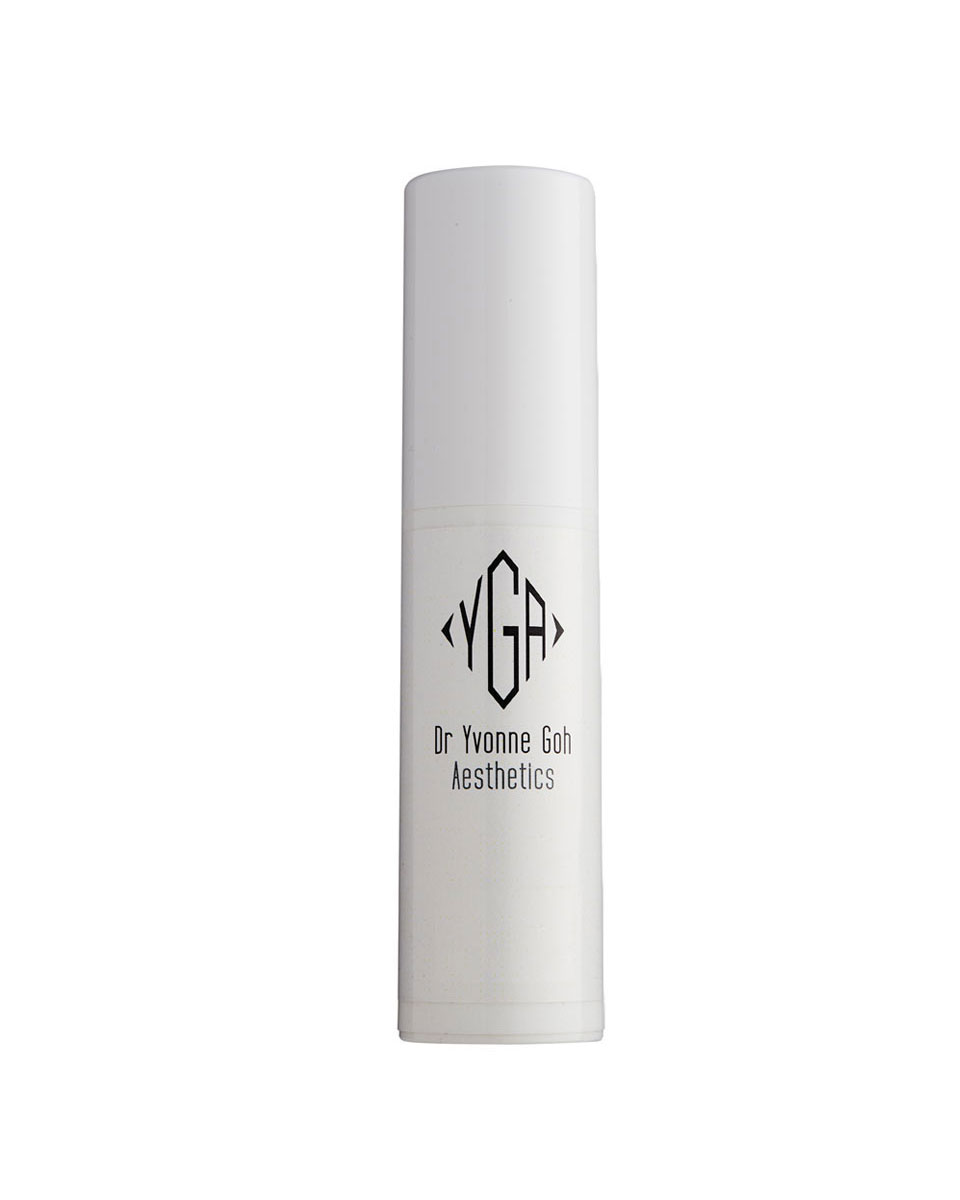 AHA Acne Solution
This glycolic acid solution is specially formulated for oily and acne prone skin. It gently exfoliates and removes dead skin cells, to restore its smoothness and clarity. Chlorhexidine is added as an antiseptic to inhibit bacterial growth in your skin. It is non-comedogenic and can be used day & night.